UK News
Meghan charms crowds in first public walkabout
Prince Harry and Meghan Markle have charmed the public on their first official visit together, spending half an hour meeting crowds, chatting to well-wishers and shaking hands.
They were greeted by hundreds of people in Nottingham – some waving US and UK flags and others clutching flowers, cards and other gifts.
There were chants of "Harry, Harry" and "Meghan, Meghan" as people held up phones to snap pictures of the newly engaged couple on their first walkabout.
The couple appeared comfortable in the spotlight, smiling and regularly touching one another as Meghan got up close and personal with the realities of Royal life.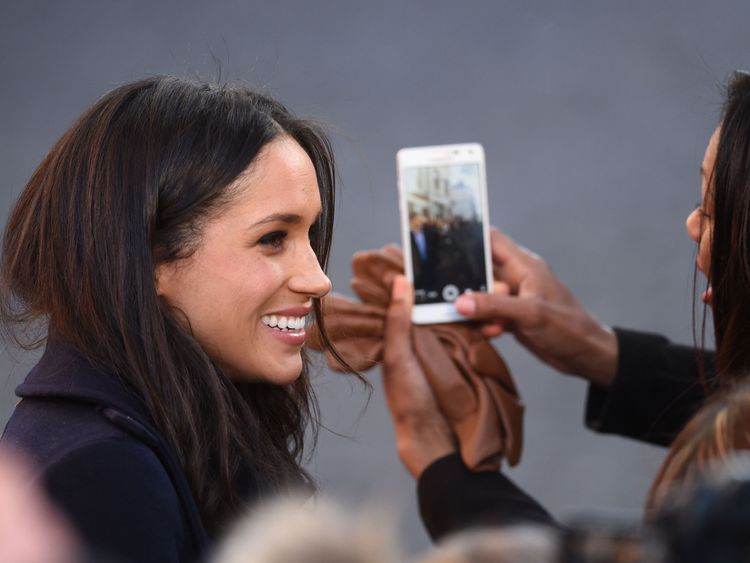 But the American actress did not appear fazed as they moved along the metal barriers to greet well-wishers.
"I was shaking her hand and I apologised for my hands being really cold, so she put [her hand] into her pocket and got this heat pack out for me," a woman told Sky News.
"It's one thing to see them in the street but it's another thing for them to personally be nice to you."
"She was shining, she looked so happy and comfortable together with Harry," said one man in the crowd.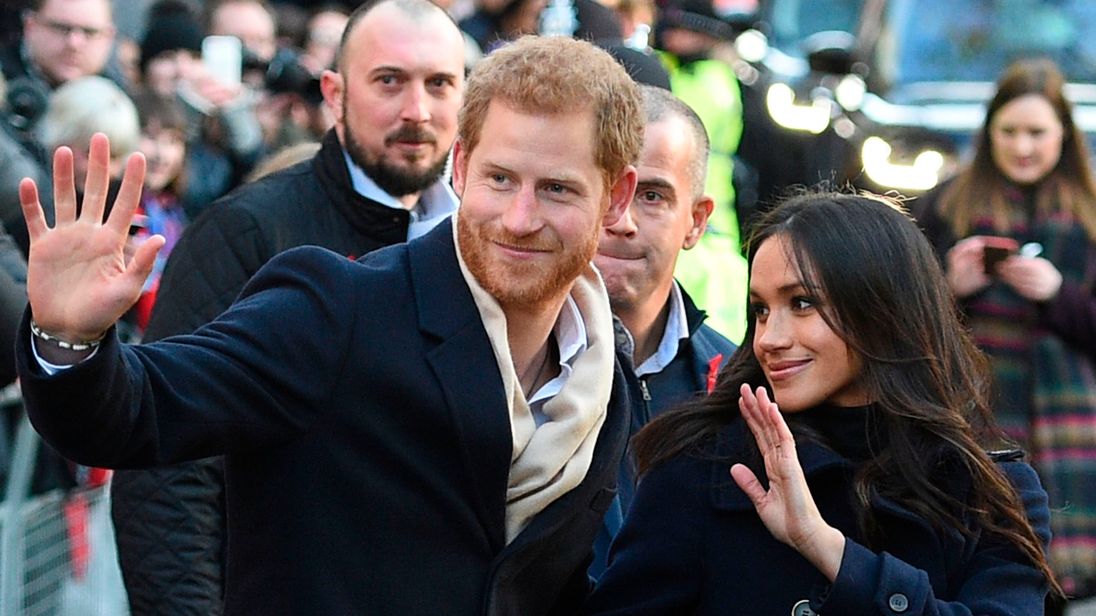 A woman who turned up with her daughter told Sky News: "Harry said hello to my little one. He was like 'Oh, hi, hi', and Meghan shook my hand… They were both really lovely."
With no private secretary, Meghan soon had a handful of flowers and gifts – until one of Prince Harry's staff helped out.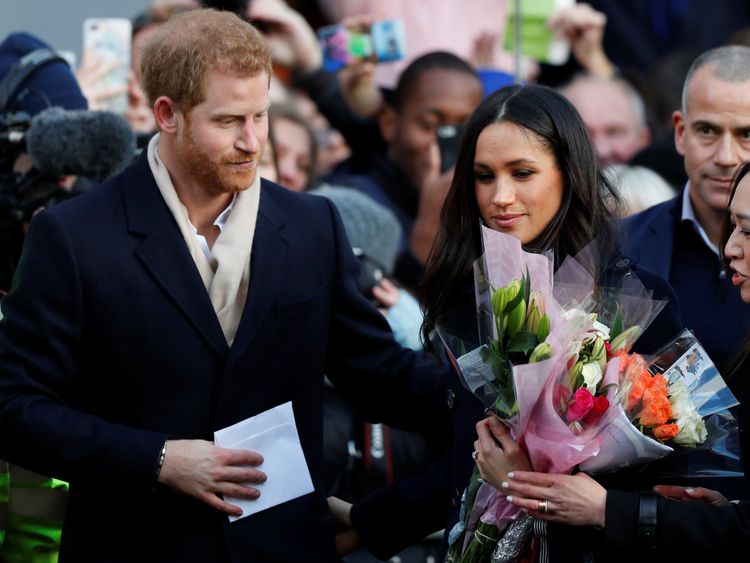 The newly engaged Prince was also clearly in good spirits. When asked by someone in the crowd "how does it feel being a ginger with Meghan?" he grinned and replied: "It's great, isn't it?… Unbelievable."
Their first stop was to a World AIDS Day event put on by the Terrence Higgins Trust at the Nottingham Contemporary arts centre.
They then jumped in a black Range Rover and headed to the Full Effect youth project at Nottingham Academy.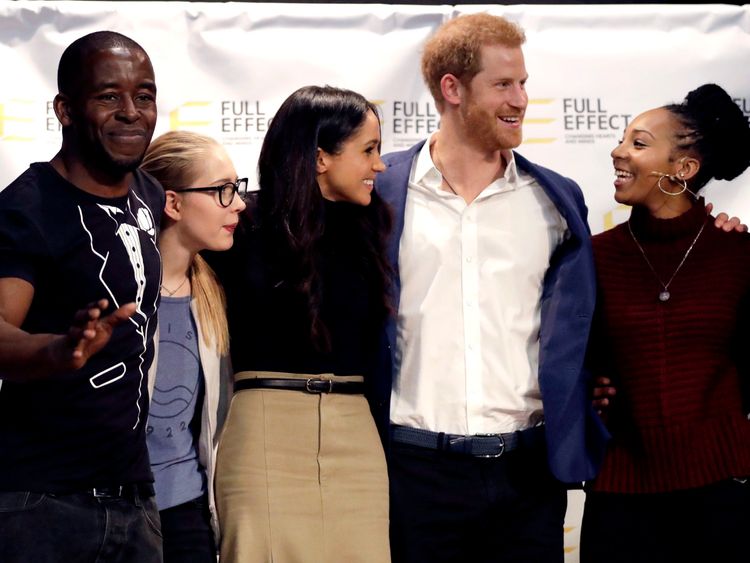 The group, backed by the Prince's Royal Foundation, works in the St Ann's area of the city to stop youth violence and crime through projects such as film production and sport.
Kensington Palace tweeted a picture of Harry and Meghan meeting children taking part in a kickboxing lesson.
The much-anticipated Royal engagement was announced on Monday following weeks of speculation.
A day later Kensington Palace confirmed that Meghan would be applying to become a British citizen and was keen to get out and visit parts of the country that she will now call home.
More from Meghan Markle
:: Becoming a Brit: What will Meghan Markle have to do to get UK citizenship?
Harry and Meghan are living at Nottingham Cottage at Kensington Palace as they prepare for their May wedding in St George's Chapel at Windsor Castle.
[contf]
[contfnew]

[contfnewc]
[contfnewc]Original Article